Mexico's Premier Quail, Dove and Mixed Bag Hunting Outfitters & Lodge
El Dorado Outfitters operates in the heart of Tamaulipas' bobwhite quail country, a true sportsman's paradise. The area has long been known for its wing shooting, and the present is as good as it has ever been! We have ranches and fields that haven't seen a quail hunter in 20 years, the beauty of the area is still largely untouched.
We offer wild Quail over well-trained bird dogs, Ducks in freshwater ponds and lakes, doves in the surrounding agricultural fields, and Turkeys and Bass fishing in the spring.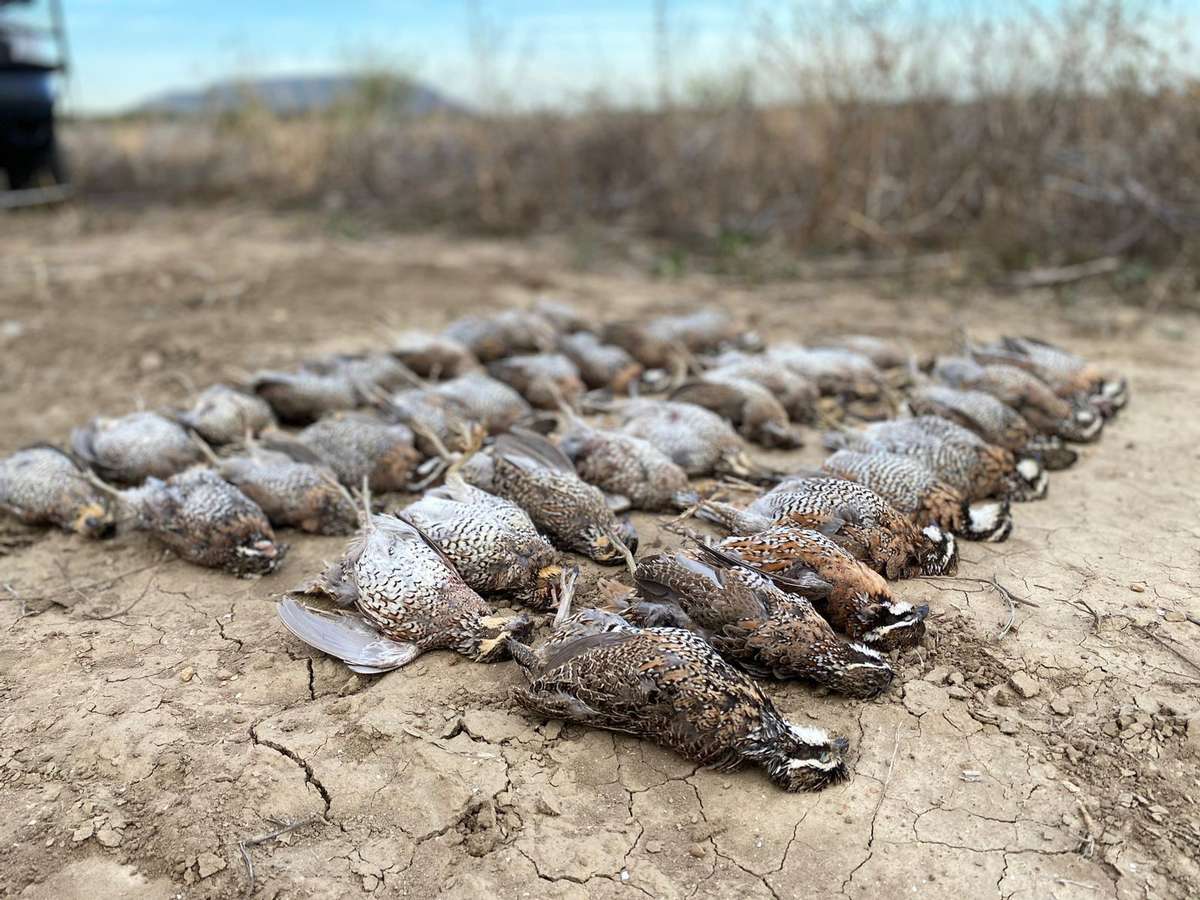 We pride ourselves on providing world-class wing shooting, accommodations, and personal service. An owner of El Dorado Outfitters will be guiding your hunt, hosting you at the lodge, and in attendance at all times. We not only own the operation, we live it, and we love it.
El Dorado Outfitters invites you to come experience some of the best quail hunting and wingshooting the world has to offer.
Bobwhite Quail Hunts in Mexico
Join us in Mexico for a Bobwhite Quail Hunt. We have quail fields close by that are filled with birds and make for a great hunt every time. We supply the dogs, you supply the shooting!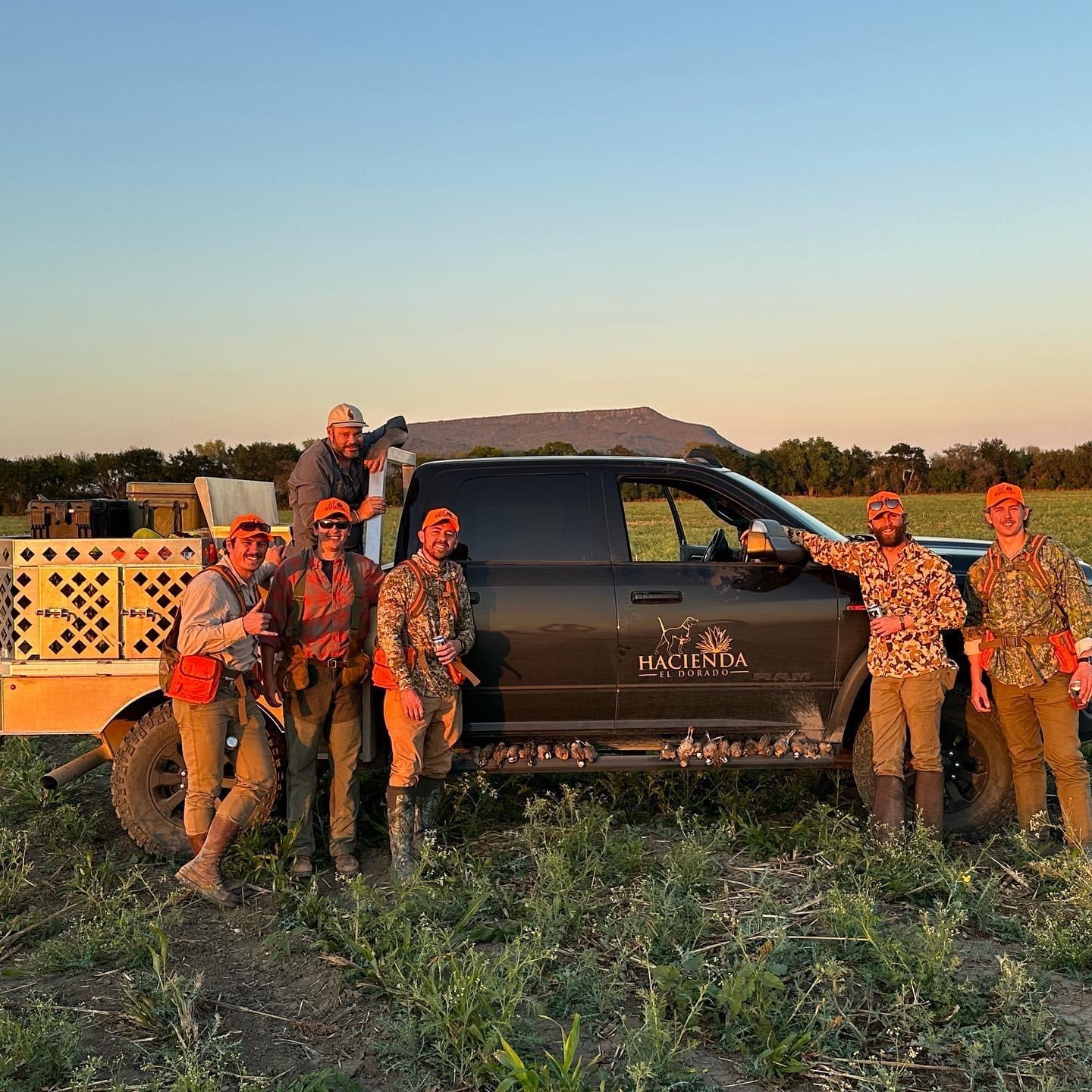 Don't want to limit yourself to just one species? We offer Mixed Bag Hunts for those looking to bring home more than one type of bird. Enjoy a duck hunt, quail hunt, and dove hunt all in one vacation. Stay at a comfortable Old-South/Old-Mexico style lodge in between hunts, and experience an incredible hunt each time you go out.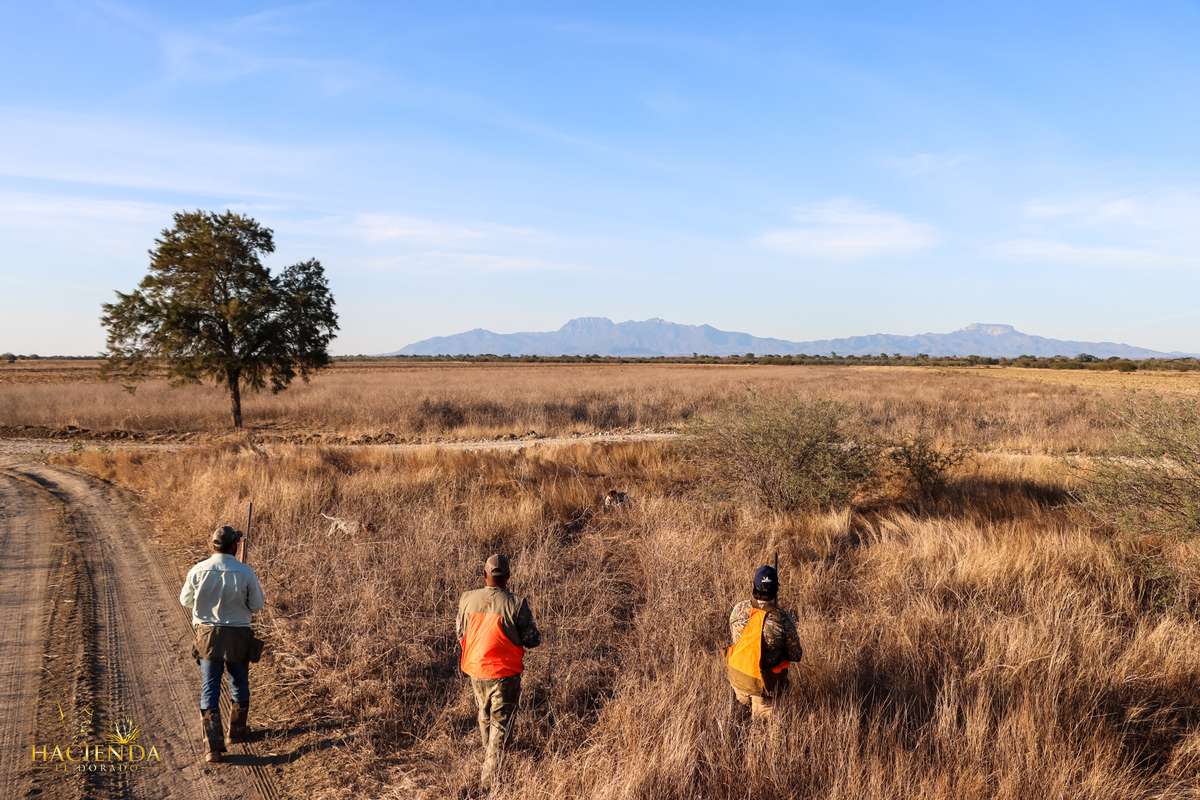 How do I get to
El Dorado Outfitters

?
After a flight into Brownsville, Texas, a representative from El Dorado Outfitters will drive you and your crew to the lodge from the airport. All our transportation is included in the cost of your hunt. View more information on travel to the lodge by clicking the button below.