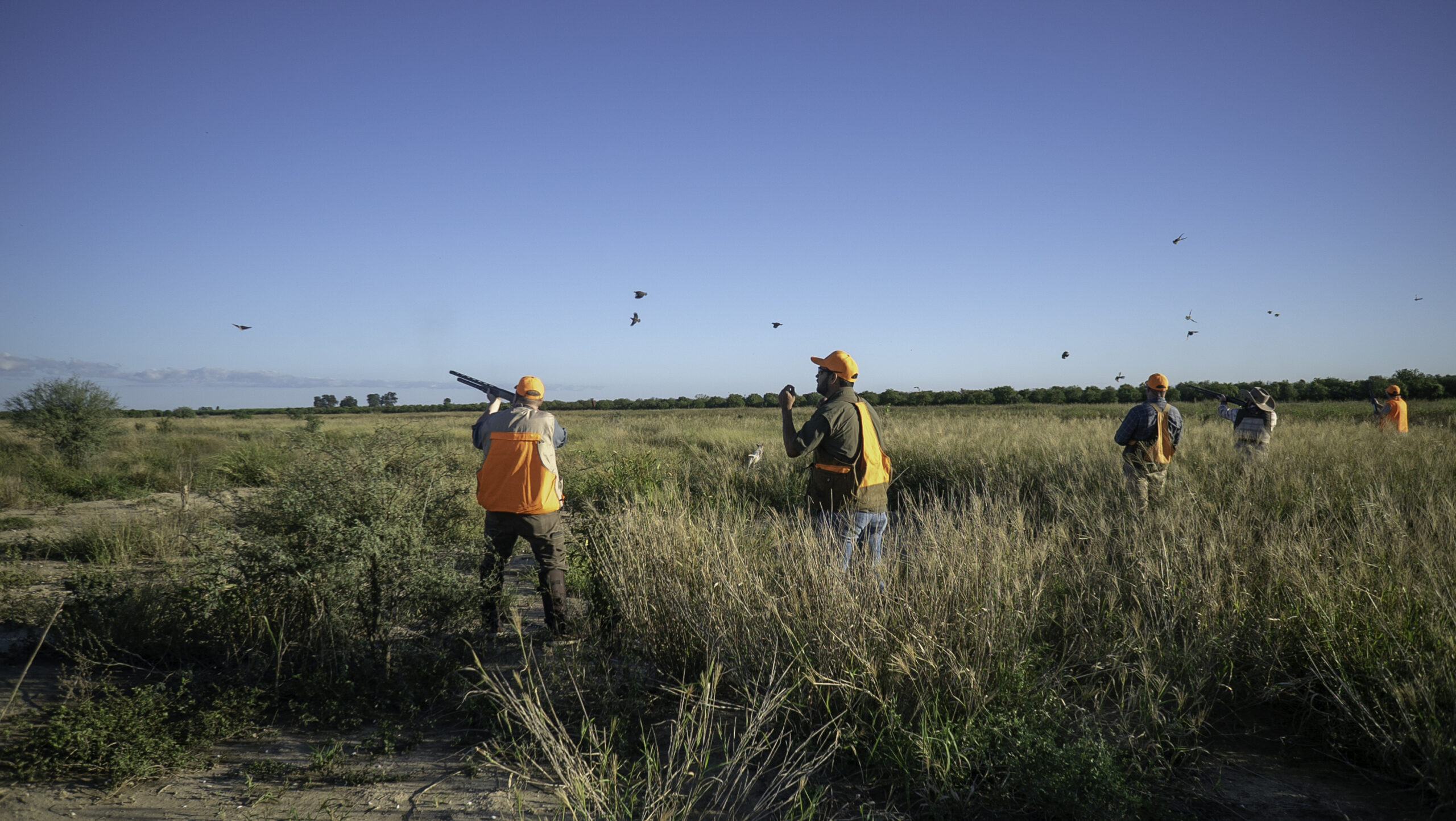 Wild Quail Over Well Trained Birddogs
El Dorado Outfitter's focus is Bobwhite Quail over well-trained bird dogs, in a walk-behind fashion. Having a love of the Southern Quail Plantation, the owners strive to bring that ambiance to Mexico; Old Mexico meets the old south.
Season: November 1, 2022 – February 28, 2023
Quail numbers are phenomenal in Mexico and we have access to 500,000+ acres that are loaded with wild quail and other wildlife. We manage these properties for quail habitat, which benefits the other wildlife in turn. Terrain is varied and reminiscent of South Texas, with a variety of agriculture.
Aloe, Milo, Citrus, and Agave are the primary crops we hunt by, with most quail hunting taking place on range and ranch land.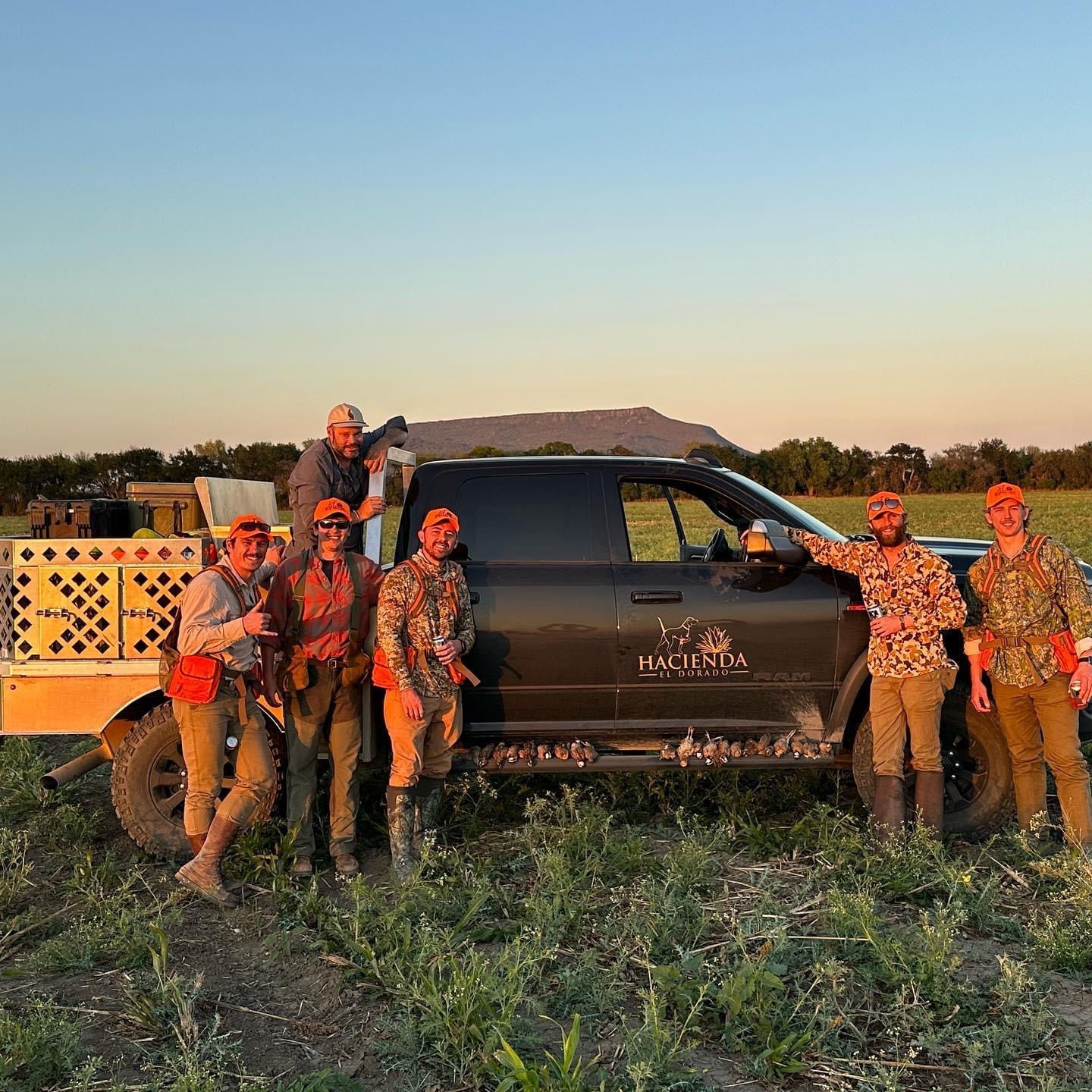 Hunts will be conducted off of well-equipped quail rigs, and within an hour and a half of the lodge. Our average drive to the Quail fields is 30 – 45 minutes, with the farthest ranch we hunt being an hour and a half.
Our Hunters can expect to see 10+ coveys of WILD BOBWHITE QUAIL, per hunt, 20 per day. This is an average, some fields and areas have far more quail. We hunt each location only once to preserve the resource.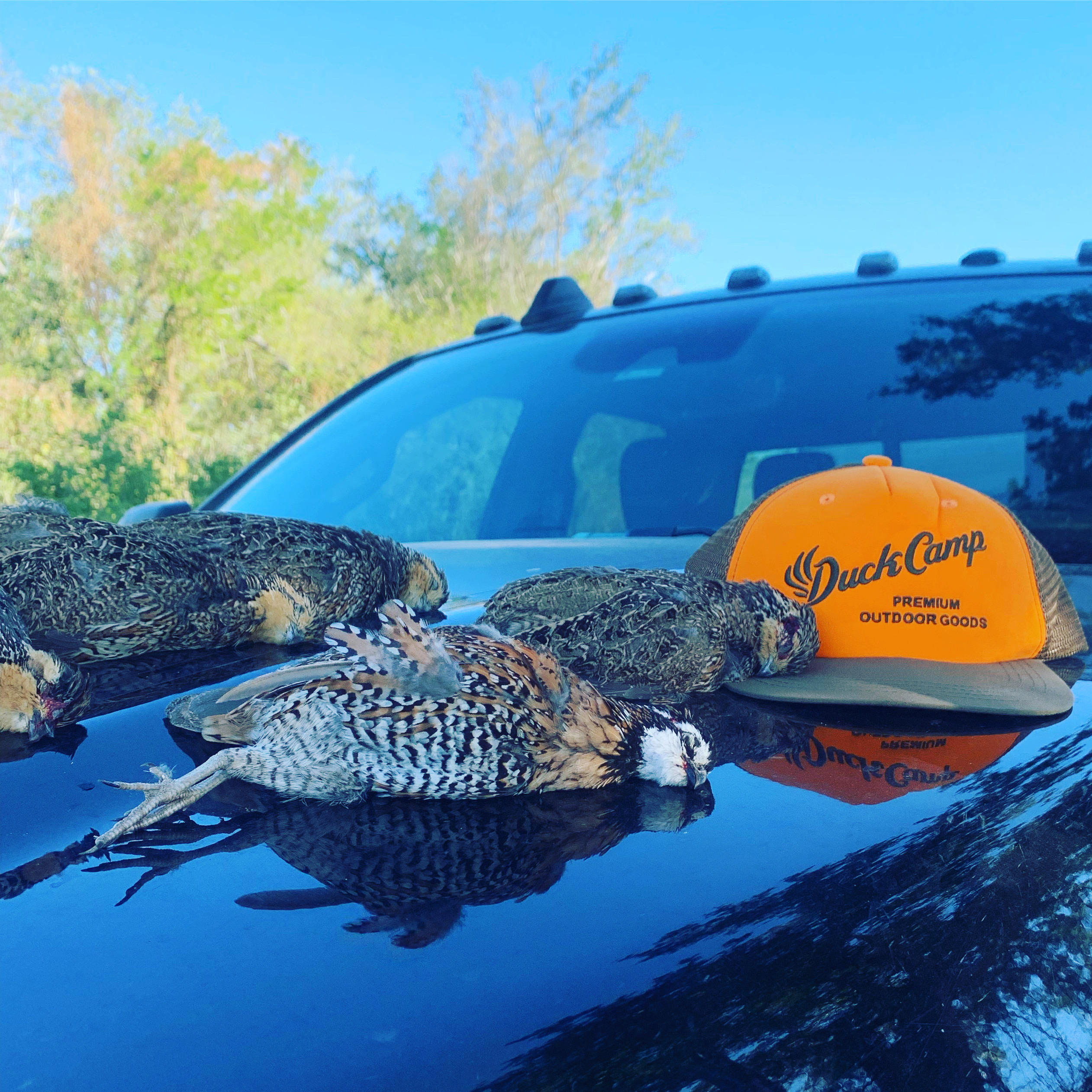 The bobwhite quail is a fun species to hunt – especially when you've got well-trained dogs to give you a hand! These small game birds live on the ground and rely on their brown and black feathers to camouflage them. They live in agricultural fields, woodlands, and grasslands – which we have right here by the Hacienda. Our dogs do the job to flush these birds up in the air; the bobwhite is known to hold tight and flush when they are closely threatened.  These quails are non-migratory and bunch together in coveys which can hold up to 30 birds! Join us for an excellent hunt to bring home some tasty bobwhite quail.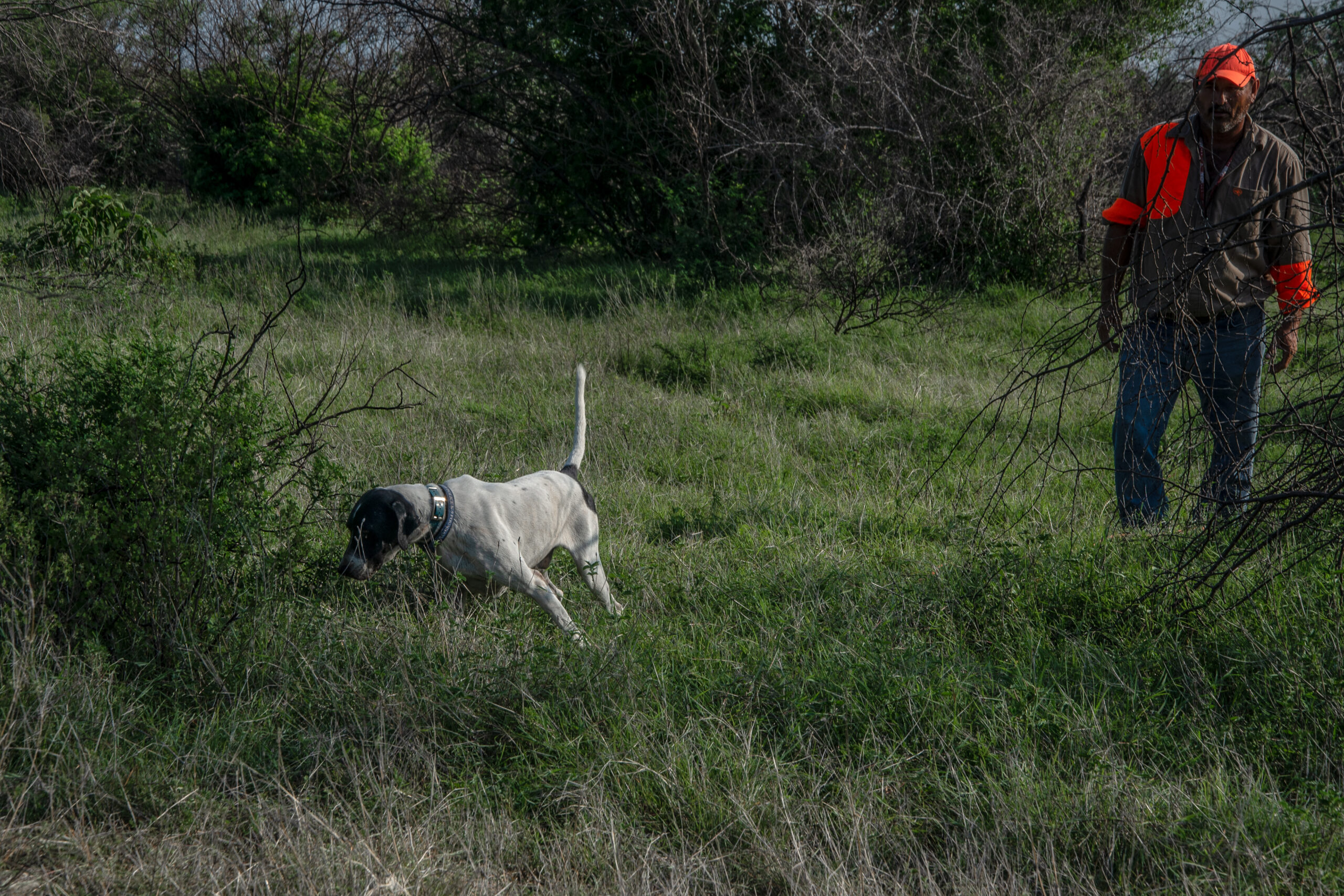 Typical Day of Quail Hunting
A day of quail hunting:
Wake up call at 5:30 AM
Depart for the fields around 6:00AM
Arrival to the fields and hunting by 7:00AM
Quail Hunting until lunch. 11:00AM
Return to the lodge for siesta and lunch. 12:00PM
Relax, siesta, swim, eat, until 2:30PM
Depart for afternoon hunt 2:30 – 2:45PM
Shoot the afternoon and return for dinner at the lodge. Dinner around 7:30 – 8:00PM.